Dear Club Leader,
There are no easy solutions to the challenges facing our communities. That's why there are Lions. We know that it takes commitment and kindness to make a difference. We know it takes heart. It also requires that we look for innovative ways to serve.
Fellow Lion, innovation is deep within our DNA. For 100 years, innovation has driven us to not simply identify problems—it has driven us to find solutions. When obstacles block our paths, we do not stop. We find the way forward. Because so many people are depending on you as a Lion.
You, my friend, are not alone. The Global Action Team is ready to help innovate your leadership, membership and service so your club can take on new challenges and achieve greater service outcomes. Our revolutionary MyLion app provides new and innovative ways to connect and serve.
And remember that Lions Clubs International Foundation (LCIF), our foundation, has been powering the service of Lions for 50 years, providing life-changing grants and proving that together we can do more.
True innovation is a state of mind. It's about working together to find new solutions to old problems. When we adopt this mindset, we can—no, we will—serve more people than ever before.
Your International President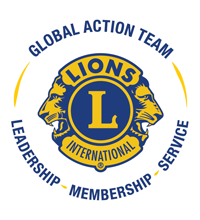 Energize Your Club with the Global Action Team
It takes the right tools to innovate. The Global Action Team can provide resources, tips and support that can help take your club to the next level. Learn more about what this global network can do for your club by visiting the Global Action Team webpage today.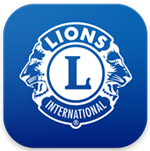 Innovate Your Service
Want to amplify your service impact? Then consider these great ways to do it:
Download MyLion to mobilize and share your service. Now available in more countries!
Learn how LCIF grants can support life-changing service projects in your district.
Engage youth in service to get fresh ideas and more help for projects.
Create local partnerships to increase your visibility and impact.
Remember, innovation starts with you!